Bees are incredibly social. They are quick to build colonies to protect their queen. When needed, they will migrate to a new location and start building a new bee hive where the queen can lay eggs. Along the way, bees may come to rest in tree branches or eaves of a house. But this doesn't always mean they are building a hive.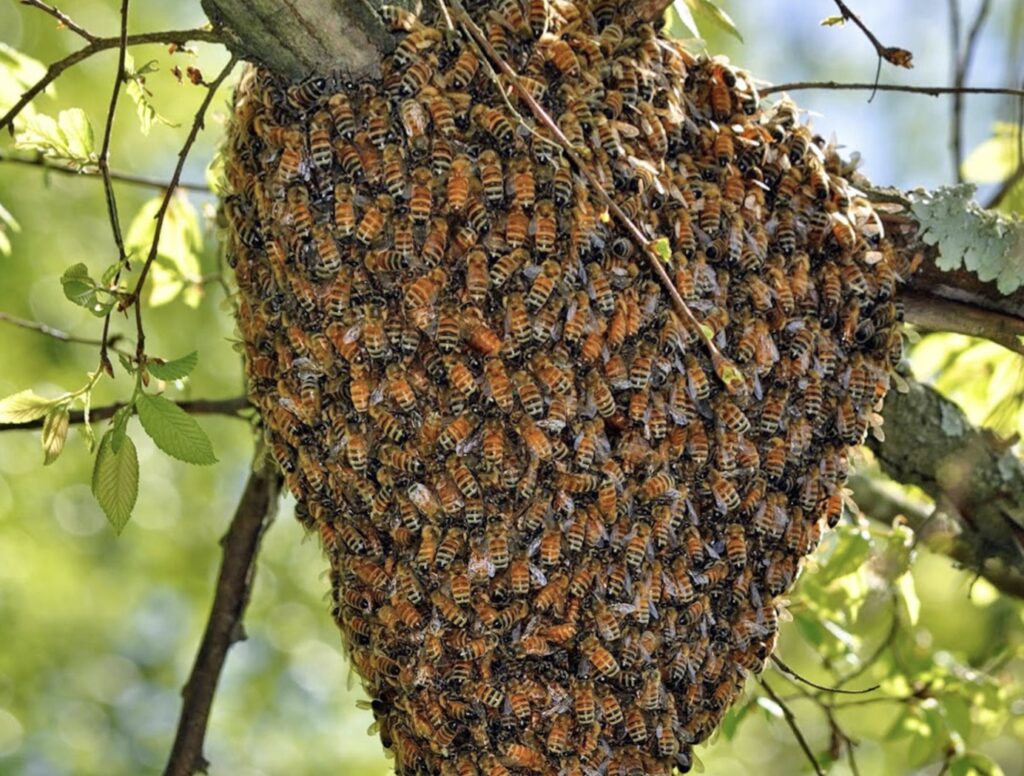 The bees pictured above are resting. They clump together to protect their queen. They will usually disband within 24 hours as they continue their journey in search of a new home.
If the bees stay longer, or you see them flying into your attic, a rock formation, or a void in a tree, you likely have an active hive. Bite Away can remove the bees from your home or yard. We can also remove wasp nests.