Experience the comprehensive and personalized pest control services that Bite Away Termite & Pest Control offers. We ensure a pest-free environment in your home by diligently understanding your unique situation.
Upon our arrival, we engage in open communication with the homeowner. We want to learn about your pest concerns and recommend necessary solutions. We also carry out a detailed inspection, paying attention to potential pest hideouts, cracks, and specific areas of concern as per your request.
No matter the style of your home – be it a cozy log cabin, a townhouse, a duplex, or a multi-family home – we offer same-day inspections to promptly address your pest issues. Once the inspection is complete, we launch our attack on the pests using a wide array of effective treatment methods. These include exterior yard & perimeter spray, interior spray, spot treatment within your home, interior crack & crevice treatment, rodent trapping & baiting, treatments in wall voids, as well as beehive and wasp nest removals, not forgetting lawn granulation treatments.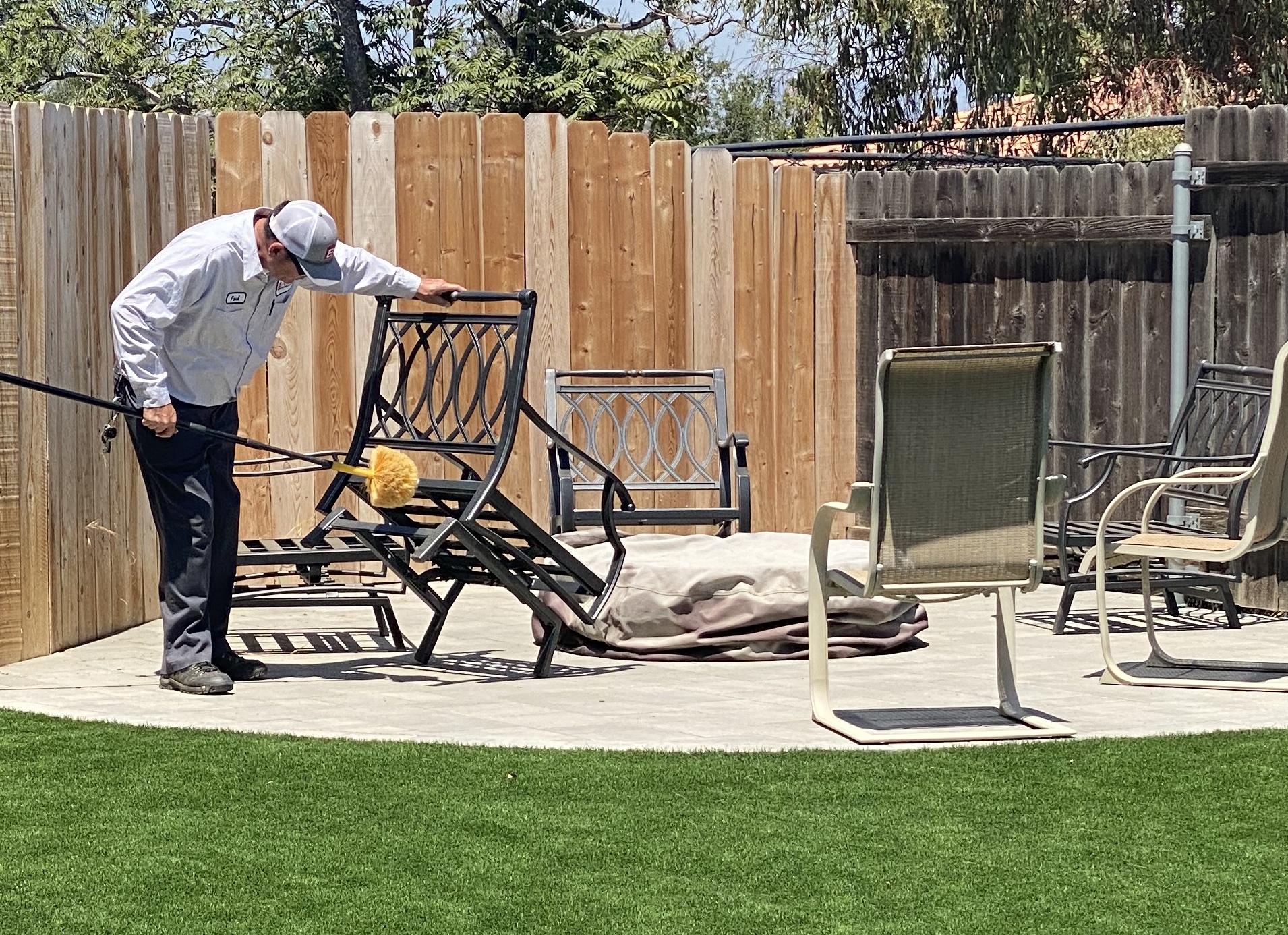 What sets Bite Away Termite and Pest Control, Inc apart is our dedication to maintaining your peace of mind with our regular follow-up visits. We not only web-dust your home, but we check things like patio furniture and play structures to reduce spiders. We offer both monthly and quarterly revisits to ensure your home stays protected, eliminating any concerns about future pest problems. Trust Bite Away Termite and Pest Control, Inc for your pest control needs, and say goodbye to your pest worries.
No start-up fee and first visit is free upon ordering!

The price shown is billed monthly.
Prices shown for houses up to 2,000 sq. ft. Larger houses will be charged add'l $10/1,000 sq. ft. Each additional bait box incurs a $25 installation fee, plus an additional $5 monthly fee.
Termite Warranty is available for an additional monthly fee of $32 (upon inspection) for houses up to 2,000 sq. ft. Larger houses will be charged add'l $10/1,000 sq. ft.

An annual agreement, paperless and monthly billing are required for this promotion. Residential only.
*Mosquito treatment occurs March – October. Price is subject to change due to heavy foliage.