When the inspectors at Bite Away find damaged wood, they know how to fix it the right way. Unfortunately, many termite repair companies perform really poor repairs as reflected in the pictures above. This allows them to offer rock-bottom prices, but the workmanship shows.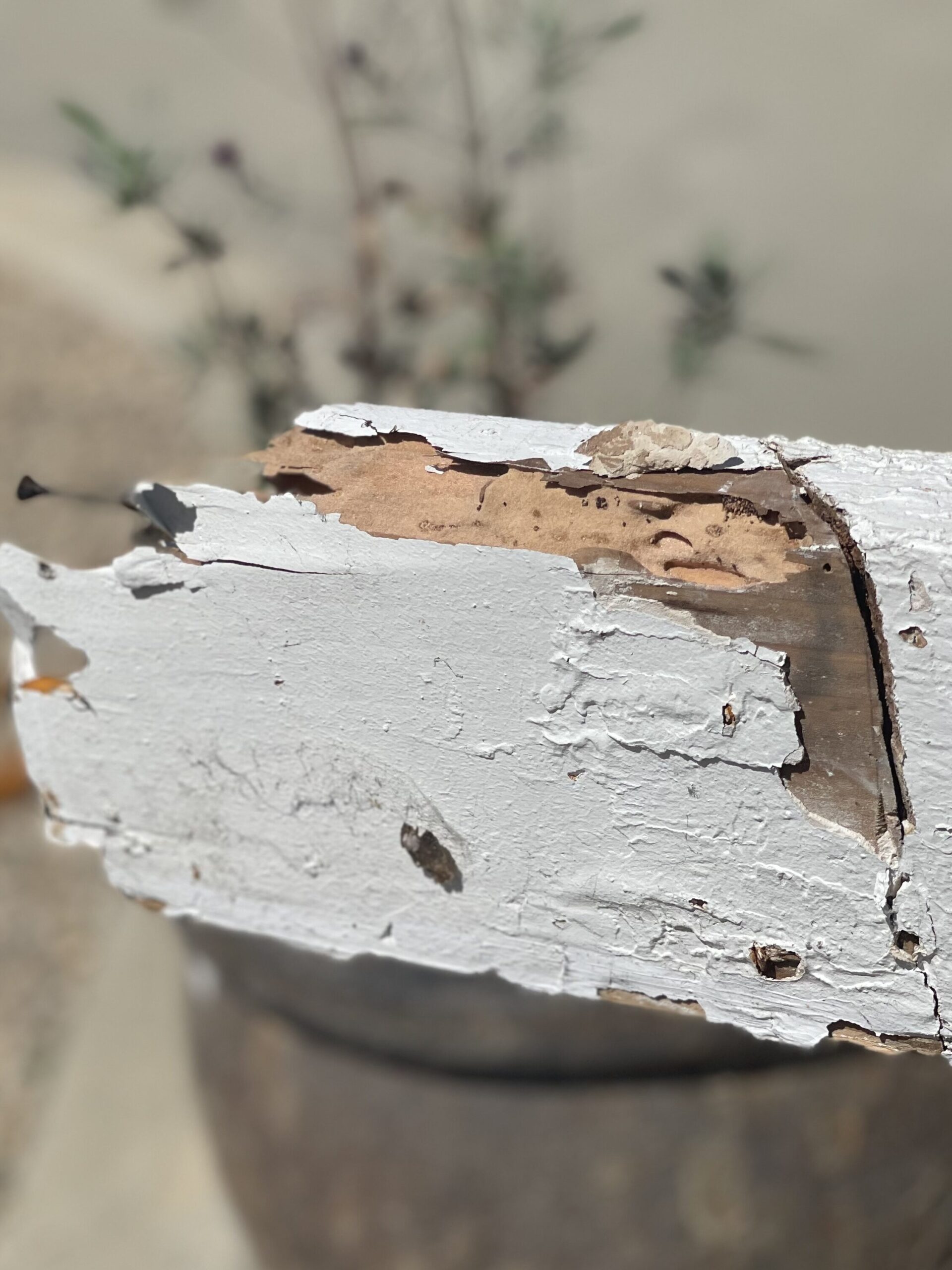 This bad repair was found when Bite Away inspected a house and had to replace the fascia. The prior company Didn't match the wood and used interior drywall compound and interior drywall screws to patch things up. You'll never see work like this from Bite Away.
Bite Away performs quality wood repair. Instead of splicing in a small piece of scrap wood, and using putty to cover up the gaps, our carpenters replace wood back to the original joint where it meets the next piece of wood. The result is a repair that is hard to detect, and a house that looks like it did when new.
Whether you are buying or selling a home, leave a lasting legacy of quality work. Have Bite Away perform your inspection and repairs. Your home will maintain its value, and our work is guaranteed.