Historical records indicate that cockroaches have existed for many millions of years, which confirms that these insects are incredibly adaptable and resilient. In terms of adaptability, cockroaches can survive in a variety of climates and will consume nearly a limitless array of foods including animal or plant-derived materials as well as hair, glue, or paper. Here in the San Diego region, cockroaches remain among the most common types of home-invading pests.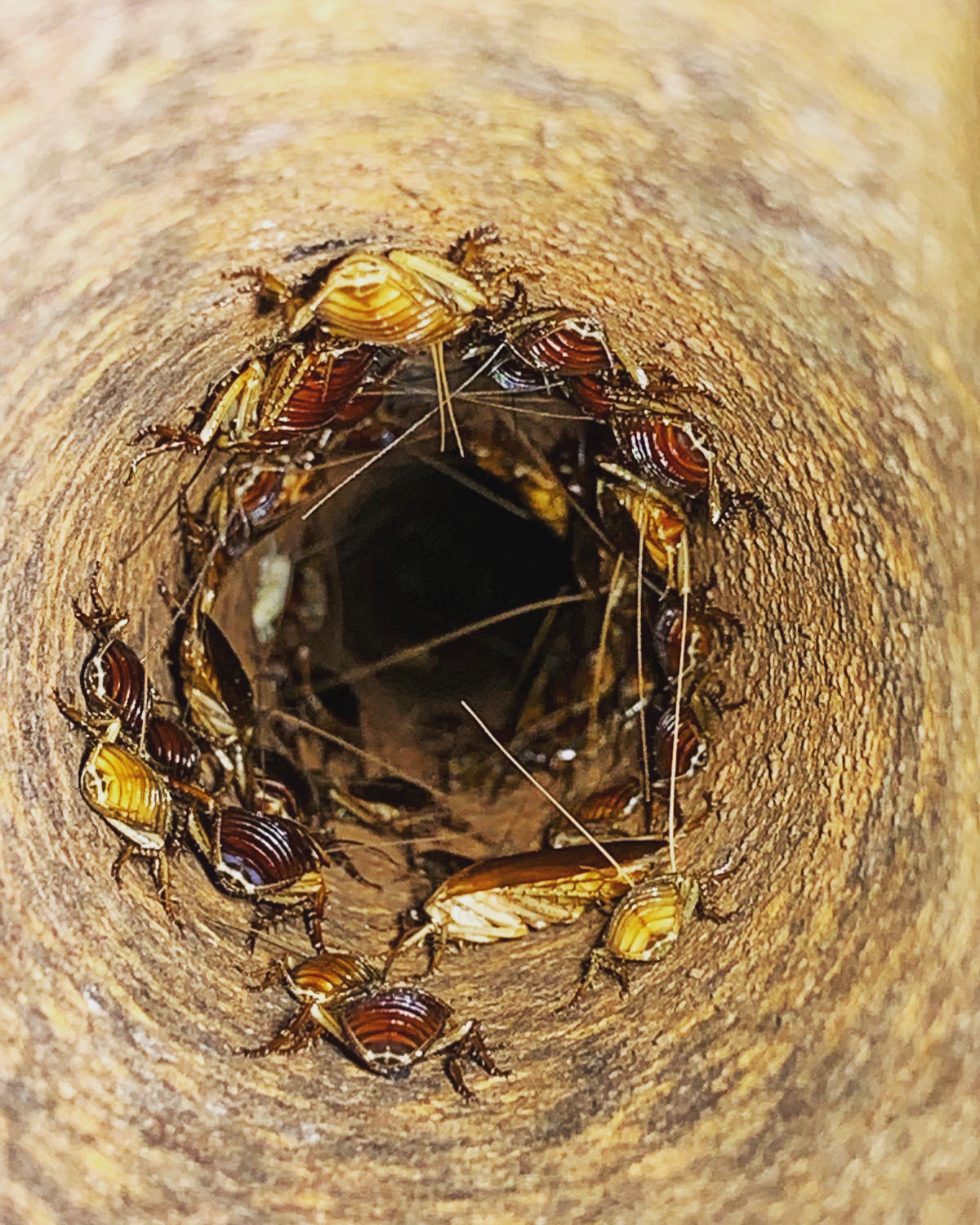 Why are there cockroaches in my house? Cockroaches largely function as opportunistic scavengers that will navigate their way indoors through small openings when seeking sources of food. Once indoors, minor cockroach intrusions can quickly escalate to full-blown infestations; therefore, those who are struggling with these creatures should seek help from a provider of cockroach pest control.
Clear Signs Of A Cockroach Infestation In Your Home
Are you looking for answers regarding how to identify a cockroach infestation? Cockroaches are primarily nocturnal creatures that will remain in hiding during the day. In many cases, homeowners who abruptly turn on the lights in dark kitchen areas will notice these harmful critters scurrying behind appliances, inside walls, or other locations. Some of the most common indications of a cockroach infestation include finding dead bugs, foul odors, and infiltrated bags or boxes containing dried foods in cupboards or pantries.
Cockroaches In The Home Is A Major Health Hazard
Do cockroaches spread disease? Cockroaches commonly travel through trash and other areas with filthy conditions where they might have exposure to harmful parasites. Cockroaches will contaminate food and surfaces and are known carriers of salmonellosis and E. coli. When larger indoor infestations exist, often the accumulation of waste and shed skin will generate airborne particles that might trigger adverse allergic reactions among home occupants.
Will cockroaches bite humans? Cockroaches are typically fearful of humans and not aggressive. Although possible, incidents involving cockroaches biting humans are very rare.
Cockroach Prevention Tips That Work
What are some of the best strategies for preventing cockroaches from entering your home and creating an infestation? San Diego property owners should consider the following tips:
Look for any small cracks around the exterior of the structure that might allow indoor entry and fill them with caulk or sealant.
Apply weatherstripping if necessary to fill any gaps around the frames of windows.
Avoid attracting cockroaches to your yard, patio, or deck by cleaning up all food and packaging materials thoroughly after cooking out.
Adopt diligent cleaning habits, especially in the kitchen, by sweeping floors and wiping down sinks and countertops.
Always keep all trash bags containing scraps of food inside durable garbage receptacles that will prevent access.
The aforementioned tips are some of the most effective preventative measures; however, those facing an active cockroach infestation should promptly reach an experienced specialist in cockroach pest control in San Diego. The pros know how to eliminate cockroaches safely without placing the health of you or your family at risk.
Call The Experts For Total Cockroach Control For Your Home
Are there any effective home remedies for cockroaches? Fabled home remedies and mass-marketed home cockroach control products typically deliver only short-term results that are ineffective against larger infestations. Those who are serious about quickly and completely eliminating cockroaches from their homes should seek professional assistance.
Bite Away Termite and Pest Control employs a team of qualified cockroach exterminators that will oust these unwanted and potentially harmful pests from your property. In addition to cockroaches, we will also help property owners who are facing problems with bed bugs, mosquitoes, and many other undesirable pests.
We stand behind the quality of our work with a satisfaction guarantee and strive to provide the highest-quality customer service in the residential pest control industry. For further assistance, contact our office today.
Social Tag: Are you tired of dealing with cockroaches inside your home? Take action by consulting with a local pest control company regarding the treatment options.